NEW GENERATION MAGNETIC SEPARATION
FOR MINING INDUSTRY
How to buy our magnetic separation systems?
In order to get in touch with Magnetense to know more about our products related to your specific needs (remember to specify you found us today on this site and you'll get some benefits) and evaluate the best option for you, you can:
Call us at 0039 015 95 55 439  
Use the chat chat on the side of this page: 
Use the contact form:

Operating in the mining sector, we build the most powerful magnetic systems for magnetic separation:
up to 25 % more efficient than a common magnetic system
Magnetic efficiency up to 25 % higher than common magnetic systems (compared to the machines of 22 former suppliers of our customers)
New generation engineering: going beyond the limits of old-generation magnetic systems, we keep your plant secure.
Thanks to more solid structures (up to 1,5 times) our systems have a more than double wear resistance at a lower weight.
MAGNETENSE has a laboratory for:
grinding

micronization;

drying;

magnetic separation;

chemical analysis (with the related production of sample ceramics);
Thanks to technical office structure, MAGNETENSE can offer to its customers a service not only related to magnetic separation but also to the whole production process in mining industry.

In this page you can find more in-depth information about each one of our magnetic separation systems for mining industry.
To sum up: we build the most powerful and efficient magnets on the market and we use them in our magnetic systems.
Our magnetic system for mining industry can operate for the magnetic separation of: EMATITE, SALT,BARITE, TAILINGS, TITANIUM ORE, VADIUM, TUNGSTEN, MOLYBDENUM, NICKEL ORE, MAGNESIA, COPPER ORE, MAGNESITE, COAL, COBALT, POTASH SALT, GRAPHITE, MICA, LIMENITE RUTILE, NICKEL ORE, GOLD ORE, IRON ORE, FELDSPAT, CHROME ORE, DIAMOND ORE, BAUXITE, BETONITE, ANTHACITE and SILICATE.
Our magnetic separation systems

WHIMS: Wet High Intensity Magnetic Separator
Global Fourth-generation Vertical Ring High Gradient Magnetic separator (Oil-water complound cooling)
Application:
This kind of magnetic separation machine can be used in wet separation processes for below than 1,2 mm ( – 200 mesh of 30-100 %) of fine grained red mine (hematite) limonite, manganese ore, ilmenite and some kinds of weakly magnetic minerals like quartz, feldspar, nepheline ore and kaolin in order to remove impurity iron and to purificate it.
Working principle:
This kind of Vertical Ring High Gradient Magnetic separator uses a wholly sealed oil cooling outer circulating device: using this kind of device, washing water goes through oil-water heat exchanger, cooling the heat generated by the magnetic separator's coils. The windings coil generates a magnetic field that has upper and lower yoks: vertical ring can rotate according to the required direction. When the magnatic separator is working, the hopper is feeded by the feed tube with a pulp that flows through the rotating rings, along with the gap of upper magnetic poles. There, an induction magnetic matrix composed by high permeability stainless steel rods generates high gradient magnetic fields.
Pulp is in contact with the lower part of the rotating ring and the magnetic matrix' surface attracts magnetic minerals. Than, by the ring rotation, those magnetic minerals go to the nonmagnetic area of the ring and there the magnetic minerals are discharged to the upper hopper by the washing water. The non magnetic particles are moved down to the lower hopper following the gap of the lower magnetic pole and the magnetic separation of magnetic minerals is done. Here is when the pulsating box starts to work, making the pulp shaking up and down in order to remove impurities and improve concentration.
HMF Electromagnetic filters
Our HMF electronic magnetic filters are used for paramagnetic minerals separation during wet processes for minerals such as quartz, feldspar, silicates, calcium carbonate, kaolin.
These are the most technologically advanced magnetic systems that we can offer and can reach a power of 20,000 Gauss.
The flow rates are engineered according to customer requirements.
Here are some examples:
1500 Gauss; viscosity 500 max + 50 micron ferromagnetic

2500 Gauss; viscosity 500 max – 50 micron iron;

5000 Gauss; viscosity 1000 max;

10/20.000 Gauss; viscosity 1000 max;
Overband "Shark" and "O.va" models
Most older generation magnetic belt conveyors were fitted only with ferrite magnets.
Our Overbelt "Shark" model has a specific combination of ferrite and neodymium magnets: what is the advantage for you?

The possibility to reach more than 5507 Gauss magnetic power in contact with the rubber magnetic belt and a total weight up to 10% lighter than a common Overbelt.
ATTENTION, PLEASE: the performances declared above are not only nominal (as often happens in this business, where many companies guarantee magnetic performances calculated approximately or under non-operating conditions).

Vulcanized overbelt strips are extremely robust, providing greater wear resistance to the belt (normally the weaker part of the overbelt).
To provide an additional wear resistance, we reinforced the side structures (sometimes severely stressed by the continuous use of grinding machines or by extreme working conditions or by weather conditions) and the diameter of the shafts (some customers told us they have even exaggerated).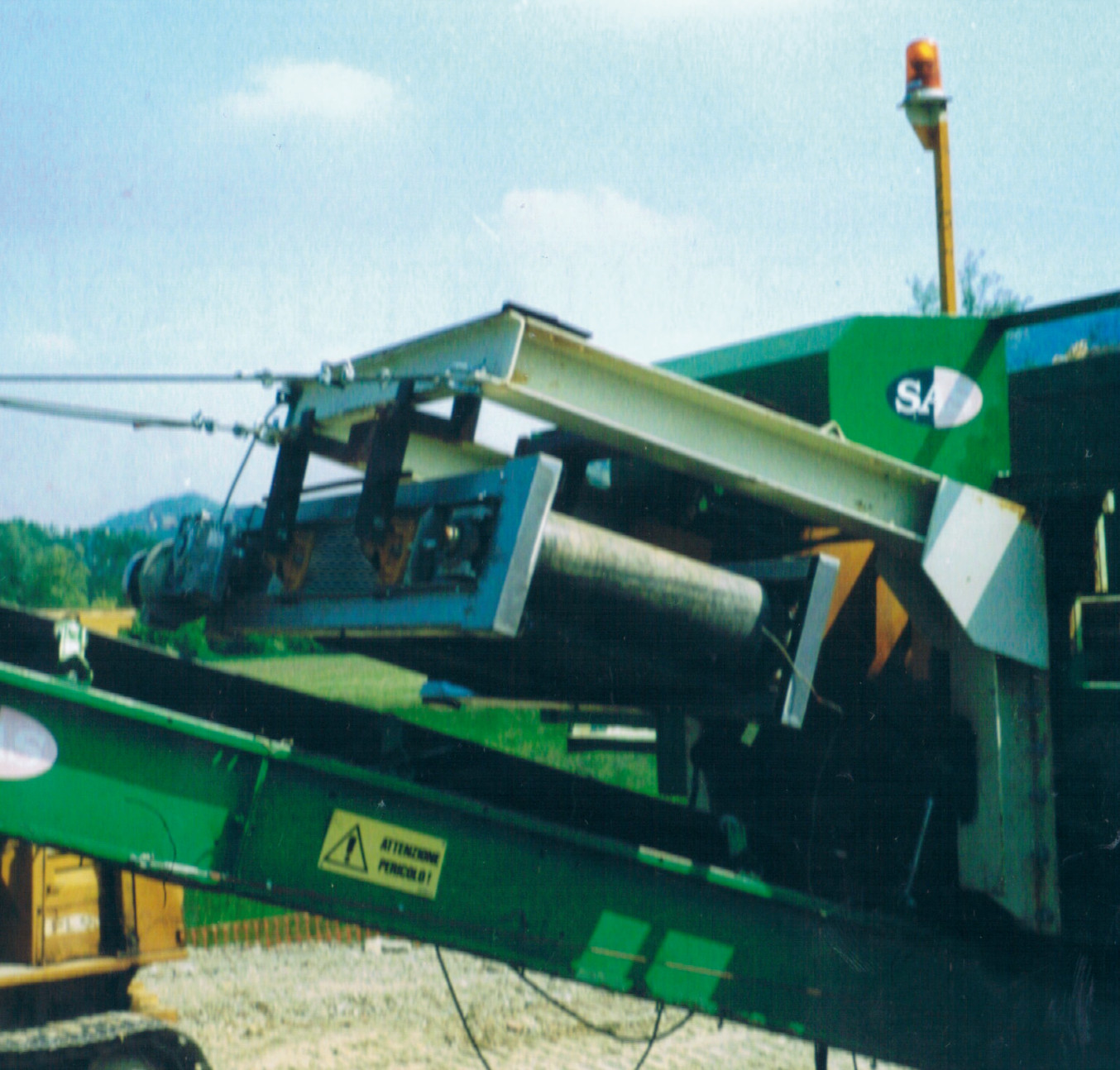 "Tiger" magnetic pulleys are ideal tools for wide-ranging deferrization of sandy materials.
The "Tigers" also can easily capture paramagnetic materials (hematite, muscovite, biotite, ilmenite…) and they are particularly suitable for iron removal from very thin particles (0.1 to 0.8 mm).
Input materials: feldspar and glass with an iron grade of 1,450 ppm;

Separated material: iron 850 ppm

Reduction: 41%.
With a diameter of 300 mm and a working height of 1500 mm, our "tigers" have a higher capacity than lower heights and diameters machines: this feature, combined with the exceptional magnetic power (12,310+ Gauss in contact wit the surface), allows our magnetic pulley to practically catch any magnetic particle or paramagnetic mineral.
Nothing get past it.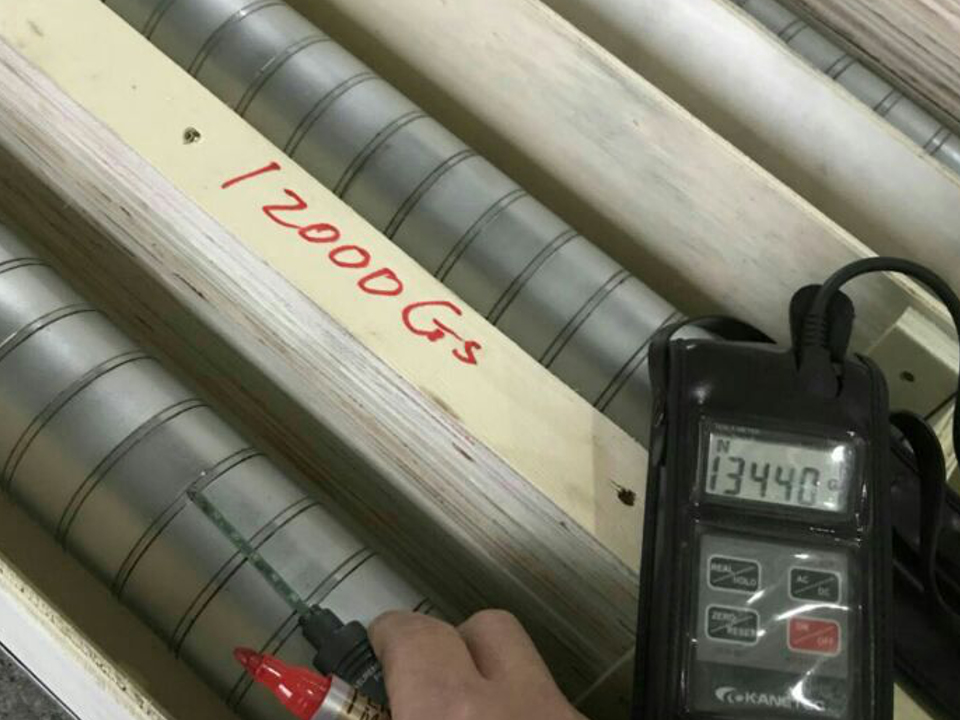 MAG: DRY MAGNETIC SEPARATORS
MAG 1.10/15 & MAG 3.10/15 magnetic separators machines are ideal devices to deironing a wide range of sand materials.
Paramagnetic minerals (hematite, biotite, ilmenite, etc…) are simply captured by "TIGER" PULLEYS's powerful magnets.
MAG 1.10/15 & MAG 3.10/15 magnetic separators are particularly indicated for the iron removal of fine particle size products (typically from 0,1 to 1,8 mm).

3 SEPARATION STAGES
Three neodymium magnetic drums that drag the same number of belts: three successive stages of separation for effective iron removal.
The first stage is fed from the hopper integrated on the machine: the magnetic component of the material is retained in correspondence of the magnetic drum.
Depending on the peculiarity of the mineral to be processed and on the required magnetic separation, our machines MAG. 1-10/15 & MAG 3.10/15 can be implemented from three to four magnetic passages.
On our machine can be instaled rollers with a 100 mm diameter and 300 mm diameter with working heights going from 1.000 to 1.500 mm. In order to meet the specific needs of customers, MAGNETENSE is able to produce rollers with diameter bigger than 300 mm.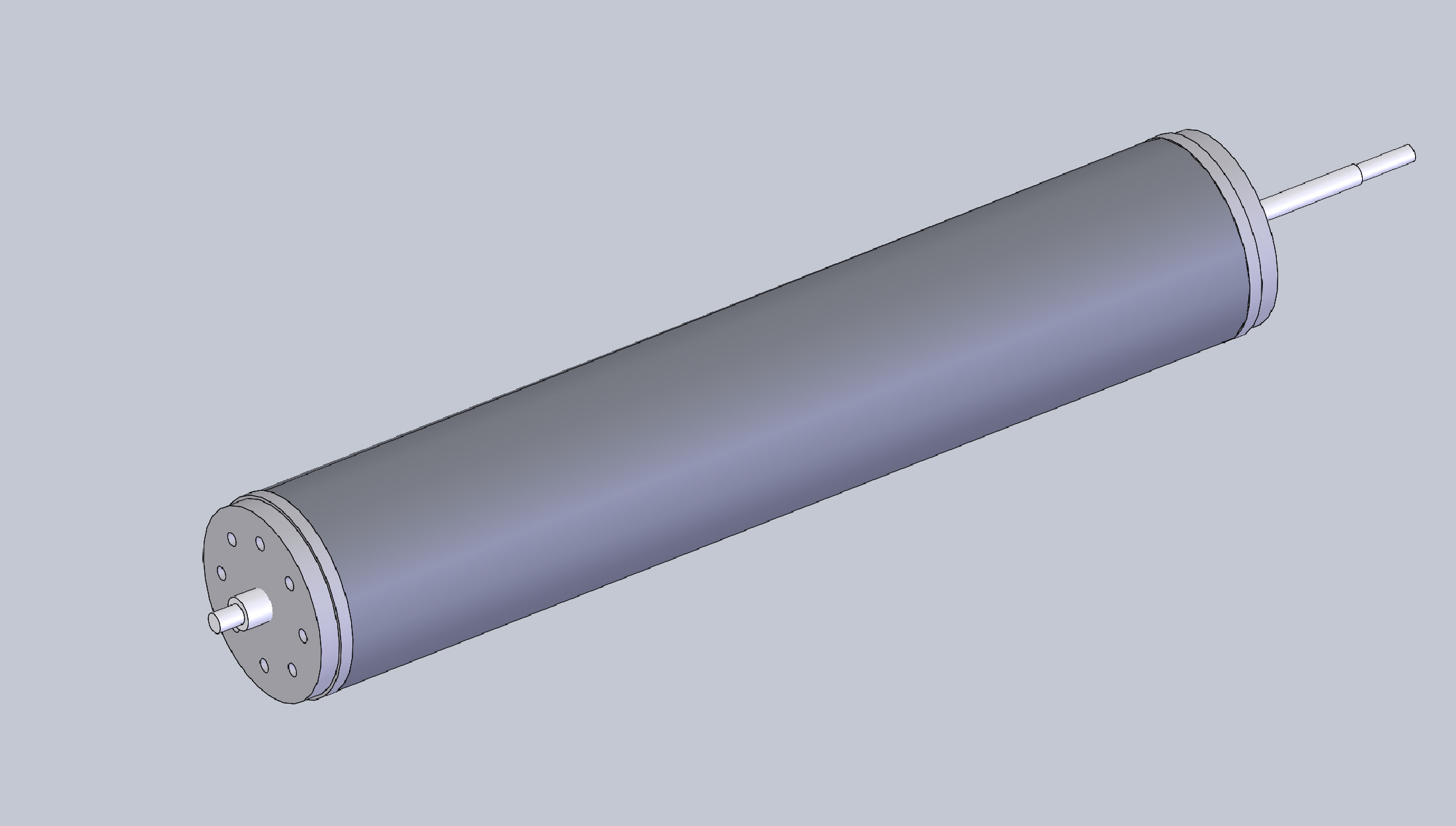 Thanks to the surface treatment we give to our plates, we can assure a significant step forward from the wear resistance point of view (as well as from the aesthetic point of view).
But the most important feature of our plates is certainly the separation efficiency (on average 15%-20% higher than the old systems).
Our "PLV2" are also equipped with a magnetic shielding which avoid workplace accidents.
How to buy our magnetic separation systems?
In order to get in touch with Magnetense to know more about our products related to your specific needs (remember to specify you found us today on this site and you'll get some benefits) and evaluate the best option for you, you can:
Call us at 0039 015 95 55 439  
Use the chat chat on the side of this page: 
Use the contact form:
This post is also available in: Italian