Discover our WHIMS: Wet High Intensity Magnetic Separator
Global Fourth-generation Vertical Ring High Gradient Magnetic separator (Oil-water compound cooling)
Magnetense is a company that, since 20 years ago, deals with technical consultancy, ferrite magnets manufacturing, neodymium magnets manufacturing and production of magnetic separators.
To sum up: we build the most powerful and efficient magnets on the market and we use them in our magnetic systems.

In our business, only very few companies are both raw material and magnetic systems producers, controlling the whole production process, even the innovation side.
Our "WHIMS" surely stands out among the magnetic systems we propose: both from the mechanical and magnetic power point of view, it is one of the most innovative products we construct.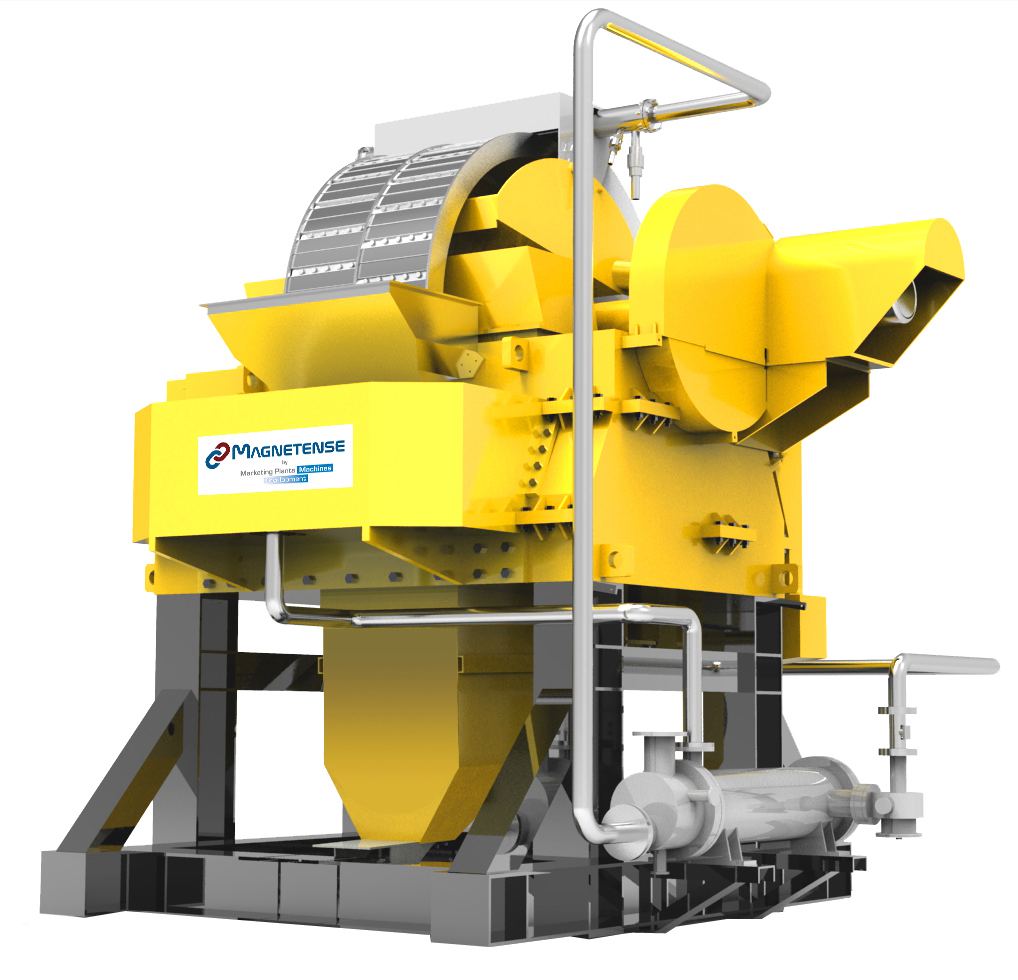 Application:
This kind of magnetic separation machine can be used in wet separation processes for below than 1,2 mm ( – 200 mesh of 30-100 %) of fine grained red mine (hematite) limonite, manganese ore, ilmenite and some kinds of weakly magnetic minerals like quartz, feldspar, nepheline ore and kaolin in order to remove impurity iron and to purificate it.
Working principle:
This kind of Vertical Ring High Gradient Magnetic separator uses a wholly sealed oil cooling outer circulating device: using this kind of device, washing water goes through oil-water heat exchanger, cooling the heat generated by the magnetic separator's coils. The windings coil generates a magnetic field that has upper and lower yoks: vertical ring can rotate according to the required direction. When the magnatic separator is working, the hopper is feeded by the feed tube with a pulp that flows through the rotating rings, along with the gap of upper magnetic poles. There, an induction magnetic matrix composed by high permeability stainless steel rods generates high gradient magnetic fields.
Pulp is in contact with the lower part of the rotating ring and the magnetic matrix' surface attracts magnetic minerals. Than, by the ring rotation, those magnetic minerals go to the nonmagnetic area of the ring and there the magnetic minerals are discharged to the upper hopper by the washing water.
The non magnetic particles are moved down to the lower hopper following the gap of the lower magnetic pole and the magnetic separation of magnetic minerals is done. Here is when the pulsating box starts to work, making the pulp shaking up and down in order to remove impurities and improve concentration.
This kind of magnetic separation machine can be used in wet separation processes for below than 1,2 mm
Patented new generation grids. Schneider electric components with world-class availability.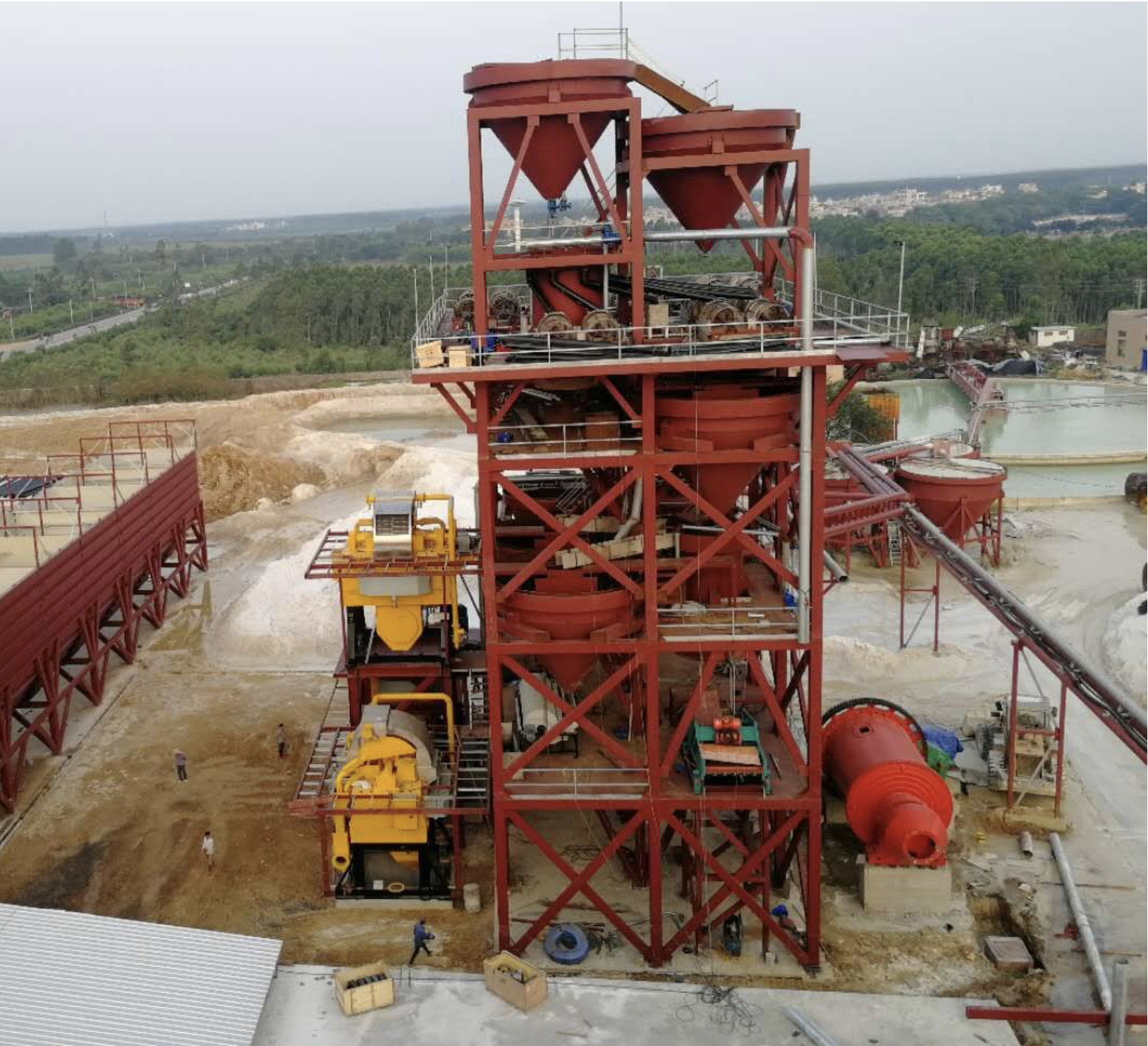 Contact Us  
Contact us to find out how Magnetense can help you solve system and productivity challenges. We offer complimentary video, telephone and chat conversations to help you clarify your needs so we can offer cost-efficient solutions.
Telephone: +39 015 95 55 439 

Email: complete the contact sheet and we shall respond to you