SECOND GENERATION DRY HIGH INTENSITY MAGNETIC  SEPARATION
Paramagnetic minerals separation
MAG 1.10/15 & MAG 3.10/15 magnetic separators machines are ideal devices to deironing a wide range of sand materials.
Paramagnetic minerals (hematite, biotite, ilmenite, etc…) are simply captured by  TIGER PULLEYS's powerful magnets.
MAG 1.10/15 & MAG 3.10/15 magnetic separators are particularly indicated for the iron removal of fine particle size products (typically from 0,1 to 1,8 mm).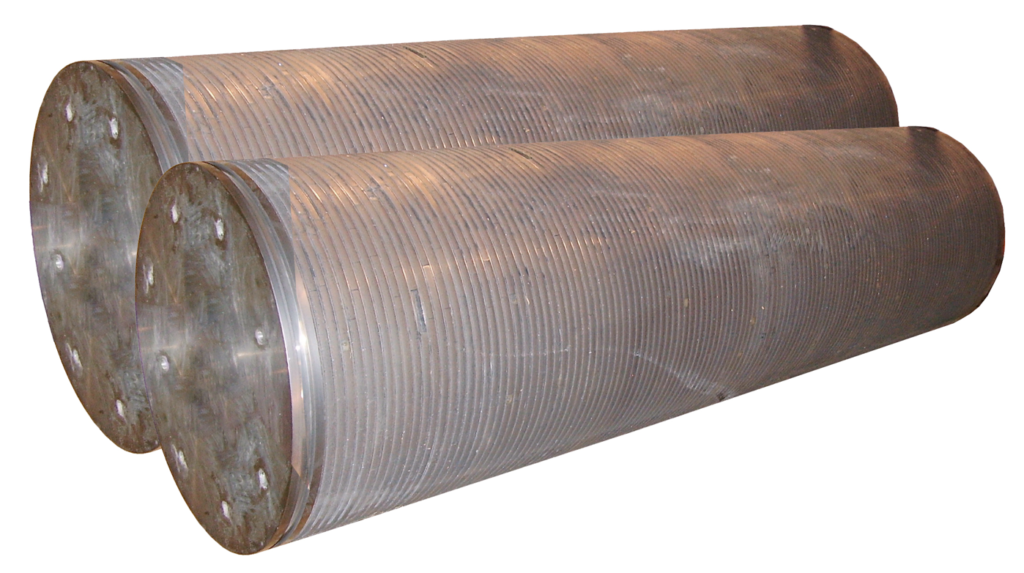 Effective separation: example
Incoming material: feldspar sand glass grade with 1.450 ppm of iron;
separated material: 850 ppm of iron;
REDUCTION: 41%.
The effectiveness of the separation depends on the particle size, moisture, initial iron concentration and magnetic behavior of the material.
Three neodymium magnetic drums operate the same number of belts: three successive stages of separation for effective iron removal
The first stage is fed from the hopper integrated on the machine: the magnetic component of the material is retained in correspondence of the magnetic drum.
Depending on the peculiarity of the mineral to be processed and on the required magnetic separation, our machines MAG. 1-10/15 & MAG 3.10/15 can be implemented from three to four magnetic passages.
100 mm diameter and 300 mm rollers with working heights ranging between 1,000 to 1,500 mm. can be installed in our machines in order to meet the specific customers' needs. MAGNETENSE can produce rollers larger than 300 mm.diameter.
Contact Us  
Contact us to find out how Magnetense can help you overcoming system and productivity challenges. We offer complimentary video, telephone and chat conversations to help you clarifying your needs in order to present you with the most cost-efficient solutions.
Telephone: +39 015 95 55 439 

Email: complete the contact sheet and we shall respond to you