Our "Ro" models (from 6.500 to 12.000 Gauss) and our "Fly" models (up to 14.000 Gauss: among the most powerful magnetic candles available on the market) are constructed using high grade Neodymium and they have a single section mechanical structure without hidden moving parts.
The advantage we offer are: increased wear resistance and efficiency that does not drop over time (for use in the food industry bacteria sedimentation is fully prevented).
Since 20 years ago Magnetense provides customers with technical consultancy, ferrite magnets manufacturing, neodymium magnets manufacturing and production of magnetic separators.
Magnetense builds some of the most powerful and efficient magnets on the market and installs them in their magnetic systems.

In this industry only few companies produce raw materials and magnetic systems, control the entire production process and develop their R&D.
This means that our magnetic separation systems are offered at a competitive price because we own the entire process.
Our "RO" and "Fly" magnetic rods surely stands out among the magnetic systems we propose: both from the mechanical and magnetic power point of view, they are among most innovative products we construct.

REFERRAL FROM:

CEPI Spa (Italy)

Purchase Manager
ing. Luca Ceccarelli
1. What product did you purchase?
We installed the first supply of neodymium rods that you supplied to us, and we found that magnetic performance was improved.
2. What result did you get?
Your rods are able to develop 13,500 gauss in contact with pipe and 14,250 gauss on the outside.
3. Would you recommend us?
Yes. I recommend you because you offer outstanding magnetic performance.
WHY CHOOSING OUR MAGNETIC RODS?
"Ro" and "Fly" magnetic rods offer performances up to 14.000 Gauss.
Choosing the right magnetic power depends from the customer's requirements: we always recommend to procure magnetic rods calibrated to their needs, neither undersized nor oversized.
The declared performances are not only nominal (as often happens in this business, where many companies guarantee magnetic performances calculated approximately).

The performance we offer (up to 14.000 Gauss using high grade neodymium) is real and demonstrable (measured by the gaussmeter probe in contact with the surface of the magnetic rod).
… BUT ABOVE ALL….
Some manufacturers design and build magnetic magnetic rods using hidden moving parts:

1. punchings;
2. weldings;
3. closing caps in the heads.

Punchings and weldings may lead to some operating problems: un-solderings, rod breakups, unbalancing, change in operating efficiency and plant downtime.
Closing caps can lead to serious hygienic problems due to raw material sedimentation in the junctions which in some cases may lead to breakage or explosion of the rod itself.

Magnetense offers only single section rods, without punching, welding or heads closing caps, ensuring maximum durability and efficiency.
Contact Us  
Contact us to find out how Magnetense can help you overcoming system and productivity challenges. We offer complimentary video, telephone and chat conversations to help you clarifying your needs in order to present you with the most cost-efficient solutions.

Telephone: +39 015 95 55 439 

Email: complete the contact sheet and we shall respond to you
REFERRAL FROM:

AUTEFA SOLUTIONS
Manager Head of Technical Department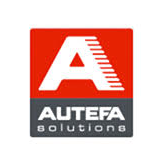 Mr. Valter Garbi
1. What was the problem?
We had no particular problems. The reason for changing supplier was the possibility to reduce supply costs.
2. What product did you purchase?
Magnetic rod for our chargers.
3. What result did you get?
Following a comparative technical test, we found your product to have greater magnet efficiency.
4. Would you recommend us?
Yes, we would.
Up to 14.000 Gauss in contact (verifiable)
Single section "Ro" and "Fly" models
Excellent wear resistance
"RO" MAGNETIC ROD
"RO" assures a magnetic power going from 6.500 to 12.000, depending on the customer's needs and separation target (measured in µm).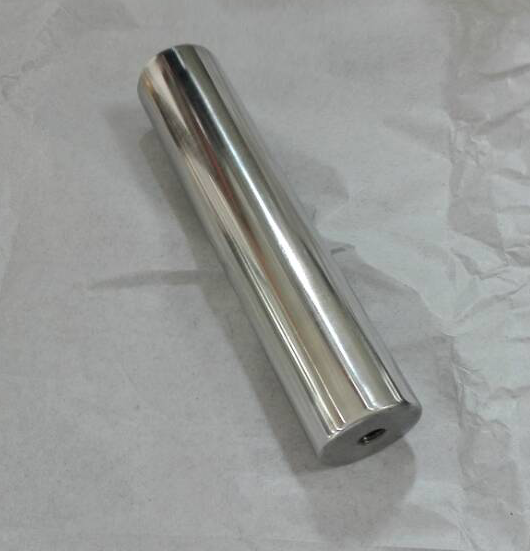 "FLY" MAGNETIC ROD
"Fly" magnetic rod is surely our most powerful model (and it is one of the most efficient magnet candle on the international market).
It allows an exceptional magnetic separation (more than 14.000 Gauss) and it is able to catch 1,5 micron particles.
REFERRAL FROM:

Beccaria S.R.L.
Manager Head of Technical Department
Purchase Manager
Sig. Paolo Massano
1. What was the problem?
Iron remove from mill feeders.
2. What product did you purchase?
Neodymium or ferrite sticks with a 32 Ø and 200 length.
3. What result did you get?
The desired results.
4. Would you recommend us?
Yes.
REFERRAL FROM

MOLITECNICA SUD S.N.C.
Manager Head of Technical Department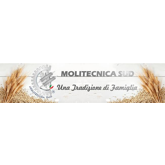 Engineering Departure
Mr. Vito Lomorno
1. Qual era il problema?
Non avevamo una buona separazione del ferro.
2. Quale prodotto avete acquistato?
Candelotti magnetici e anelli al neodimio.
3. Quale risultato avete ottenuto?
Un aumento considerevole della separazione magnetica, con la conseguente soddisfazione dei nostri clienti.
4. Ci consigliereste?
Consigliato per la competenza tecnica e per la gentilezza.
This post is also available in: Italian